Our mission at Peacock Bridge is to give your pet the ultimate in personalized care and attention while here with us. This will not only maximize your pets comfort and happiness, but also allow you piece of mind.
Boarding Dogs:
65 indoor/outdoor runs
Heated and air conditioned indoor facility
Covered outdoor facility to shelter dogs from weather conditions
Outdoor play daily
One leash walk per day
Extra walks, as well as, other required services also available upon request
Food, resting mats, and blankets all provided.
Food may be brought from home, if preferred, as well as, a few toys.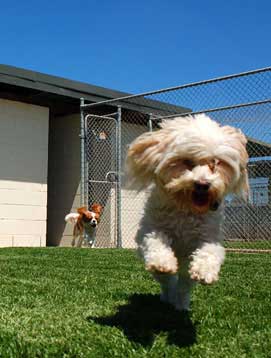 Boarding Cats:
Our cat exclusive facility is separate and private
We maintain a 10 cat maximum facility.
Cat room is heated and air conditioned
A large picture widow provides a pleasing countryside view
Bird feeders outside window provides constant entertainment for our feline friends
Friendly cats are able to wander around the feline facility daily while condo is cleaned.
Food and blankets are provided, however food may be brought from home as well.