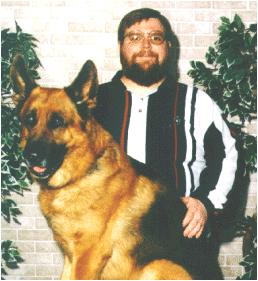 Peacock Bridge Dog Training Academy is owned and operated by Andy Bensing.
Andy holds a Bachelor of Science degree in Biology, and has since participated in many regional and national dog organizations.
He has served as the president and training director for the Blow Barrick Schutzhund Club, the Berksiana Rottweiler Club, and current president of the United Blood Trackers Club.
He has been director-at-large for the Pennsylvania Police Canine Association, Vice President of the Berks County Kennel Club, and has served as the Eastern Regional Director for the United States Rottweiler Club.Andy has trained dogs in all of the following areas: obedience, police service, behavior modifications, competition, drug detection, tracking schutzhund, business security, and personal protection. He has personally supervised the one on one, individual obedience training of over 6,000 dogs since 1982. In addition to himself, Peacock Bridge Dog Training Academy has a full-time staff of highly dedicated and experienced professional dog trainers.
Jim Hill
Nationally renowned trainer & competitor. Jim has 35 years Professional expertise and is a member of numerous International Competition Teams. Jim's specialty is Schutzhund Training.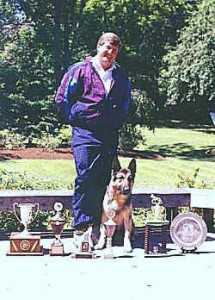 Fay Isamoyer
22 years full time professional experience. Fay's specialty is Household Obedience Training. Fay has personally trained over 3,000 inboard obedience dogs.